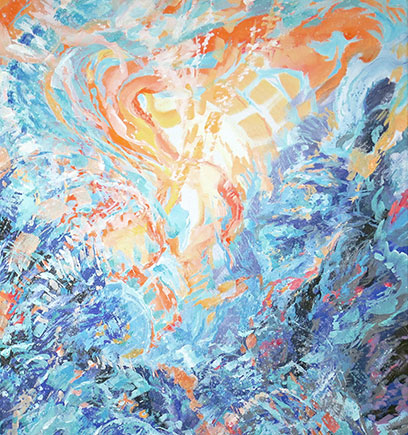 The challenges of life, and the reach to enhance or expand consciousness ask us to endure hardship and grow in ways that are difficult and possibly painful.  We cannot easily control our situation from all angles, and are subject to dissatisfaction on many levels.  How we reach into our consciousness and push forward is a difference of worlds, for ourselves and for others.
There are many methods to relax and ease suffering.  There are many ways to build consciousness.  Contemplation, consideration, meditation - acts of good will - making new decisions instead of exacerbating old problems...
The way we control ourselves, or let ourselves flow freely determines much about our energy, choices, problems and even attitudes about everything.
MAKE CHANGE - MAKE PROGRESS
The world we know is painted by the interaction of many ways of existence, many interactions, levels of awareness, and problems being solved at every turn.
We will cover some methods to ease some difficulties here.  Relative Modality and the connected site www.CosmicTome.com are here to alleviate problems, and to help newcomers to the path of recognition and contemplation get a massive head start - a start that has never existed before.
We'll add additional tools, but for now, we'll begin with some links to some very profound relaxing music for your easement and perhaps meditation.

DEEP & SUBTLE - 6 Hours + each

MEDITATIONS and PRACTICES
Thought-Bridge / Easy Dog

BOOKS of DEEP UNDERSTANDING

EXAMINING & UPLIFTING THE SPIRIT
The quest for universal understanding, is by nature, lodged within the universal equation itself.  Some people are more aligned to pursue this question to the furthest reaches.  This can be a condition that is puzzling, prosperous, or secluded from ordinary life, which presents a challenge.
Seeking balance internally comes from many things - trying to achieve good health, maintain positive outlooks, or peaceful dealings with the struggles of life.
Much of life is a puzzle to be explored.  There is much room for us to help others, or to learn about ourselves.  We must live a life, and accept our changing natures, and bring to ourselves the challanges that keep us feeling alive - and the changes that will help us feel that reality is worth living through.
Maintaining personal integrity and the reach for heightened experiences of mind and body is a pursuit of a greater nature, in the evolution of consciousness that has driven humankind to higher states every passing age.  Together, those who seek to develop and extend empathy, wisdom, and self improvement are the salt of the earth.